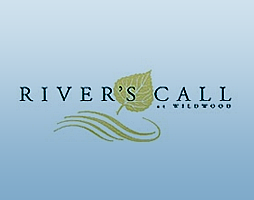 Just North of Vinings, you will find an exceptional community of unmatched residences. Rivers Call at Wildwood. Surrounded on three sides by the incomparable beauty of the Chattahoochee River National Recreation Area, this unique guarded community offers the quiet elegance of a classic country home with close-in convenience. It's a lovely choice . . . and a smart one as well, for Cobb's much lower rate offers you significant tax-savings. Call or visit our Coach House to schedule your private tour of homes currently underway. And let Rivers Call welcome you home in a grand manner.
A place designed with a passion for nature and a true understanding of the balance between work and the important things in life. Only a small number of families will make their homes here, find refuge from the world's constant demands and create the time and the space for the things and the people most important to them, in a setting unmatched for its beauty and desirability.
Wildwood sits on 289 lushly wooded acres, adjoining the Chattahoochee River National Recreation Area. Cousins supported its standard of developing environments that endure as benchmarks of civic pride and contribution. With Rivers Call, the vision continues. 58 acres of Wildwood's most beautiful woodlands have been crafted into an unmatched neighborhood of classic style and grace.
As you drive along the front avenue of trees, your attention is commanded by the distinctive Rivers Call coach house and its landscaped gardens. Its classic lines, mirrored in calm water, are brought into focus by stone walls punctuated with passages and brick paths. You immediately sense that this is a neighborhood like no other. As you're welcomed, your drive takes you back to Atlanta's timeless communities. Inspired by these classic neighborhoods, Rivers Call has been designed to reflect the best of the past, interpreted for today's lifestyle.